SPOTLIGHT ON THE ARCHIVE: Film and Psychoanalysis in Focus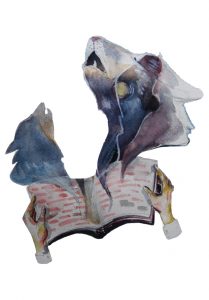 SPOTLIGHT ON THE ARCHIVE IS A SERIES OF EVENING SALONS THAT EXPLORE THE LINKS BETWEEN CINEMA AND PSYCHOANALYSIS. THE SCREENING SERIES HAS BEEN ORGANISED TO CELEBRATE 100 YEARS OF THE INTERNATIONAL JOURNAL OF PSYCHOANALYSIS 1920-2019.
SCREENING WOMEN
Chair: Caroline Bainbridge
Speakers: Judith Rifeser, Diana Diamond, Adele Tutter.
Psychoanalytic approaches to film and television have often focused on women through the lenses of gender identification and desire. This salon discussion puts women in the spotlight, focusing on femininity as an active screen form. Exploring a diverse range of topics encompassing themes of loss, violence, voice, the body, identity, ethics, and the maternal, our speakers will focus on Hannah Arendt (dir. Margarethe von Trotta, 2012), Swedish television show Bron/Broen [The Bridge] (SVT, 2012- ), the photographic and video art of Francesca Woodman, and short experimental video essays that engage with the psychoanalytic philosophy of Luce Irigaray. The salon will include a live video relay presentation from New York, as well as London-based speakers, and we look forward to creating opportunities for transatlantic debate and dialogue with our guests and audience members.
TICKETS CAN BE PURCHASED HERE
Please find below an open access list of selected papers about psychoanalysis and film.